Organize your virtual courtroom hearings for efficient management and easy public access
The virtual Courtroom Directory is the only SaaS product on the market that is made to build, support and promote a technology that allows court administrators to increase public access to courtroom hearings. Our intuitive interface is easy to use, easy to access, and easy to keep up-to-date for jurisdictions of all sizes.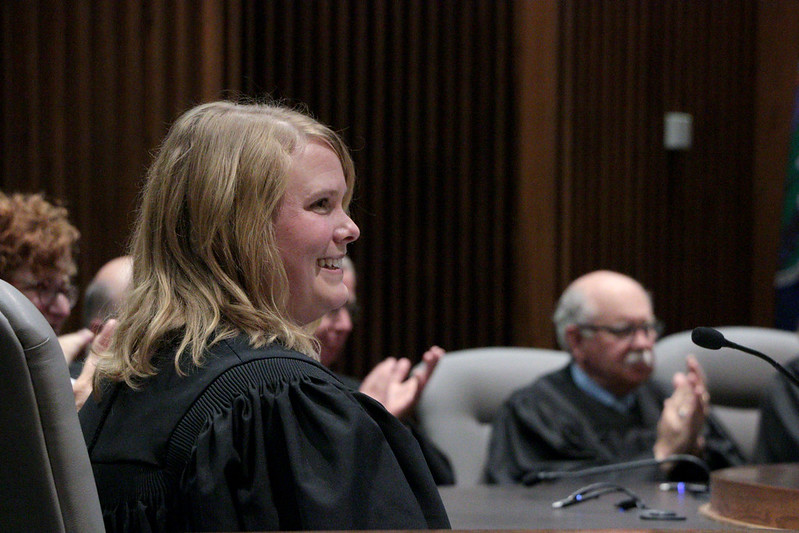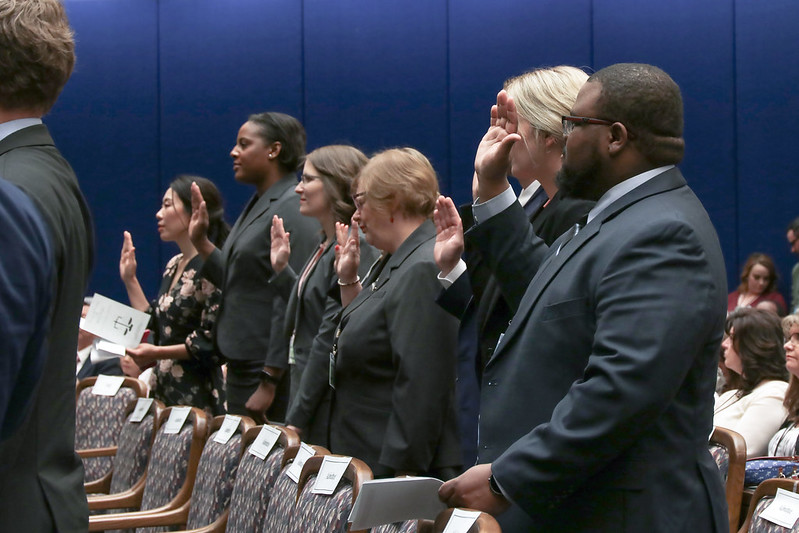 Video
Welcome to Courtroom Directory
Features That Benefit You
What's Included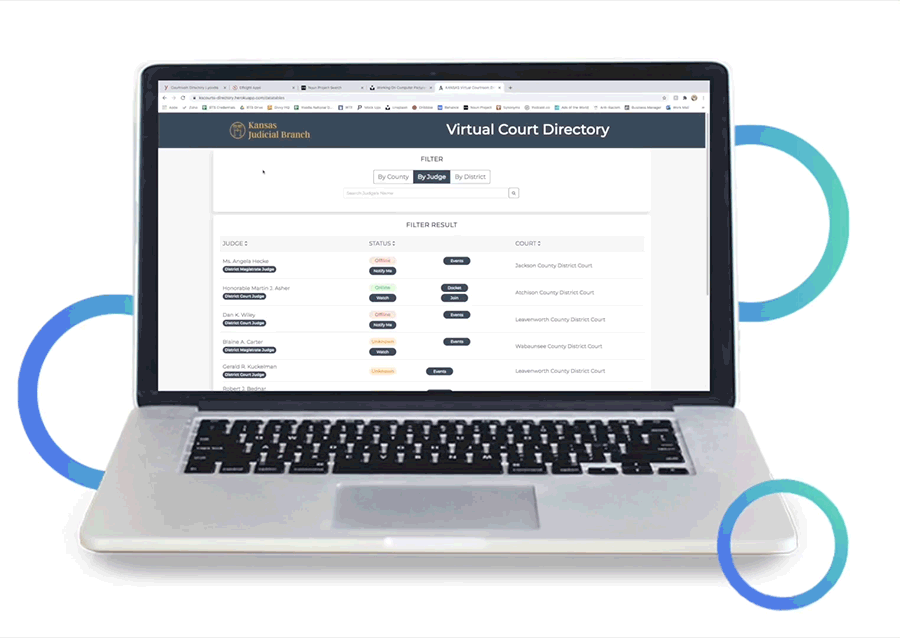 Dynamic Directory Listing
User-friendly access to public information that is Filterable & Searchable by county, judge or district. Virtual Courtroom Directory offers an organized, simplistic way to ensure an increase to public access to courtroom hearings no matter what streaming platform is already in play.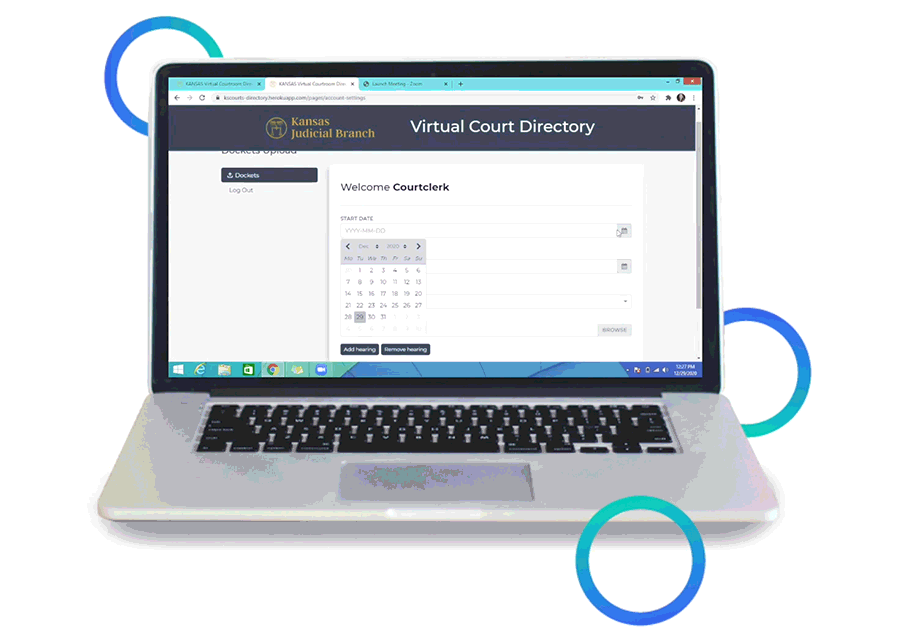 Efficient Docket Uploading
Enjoy the ease of simple Document uploads in one place that, automatically get distribute out to all sites. Administrators can not only manage dockets, but also the court website, judge webcast channels and video conference software, all within the Virtual Courtroom Directory.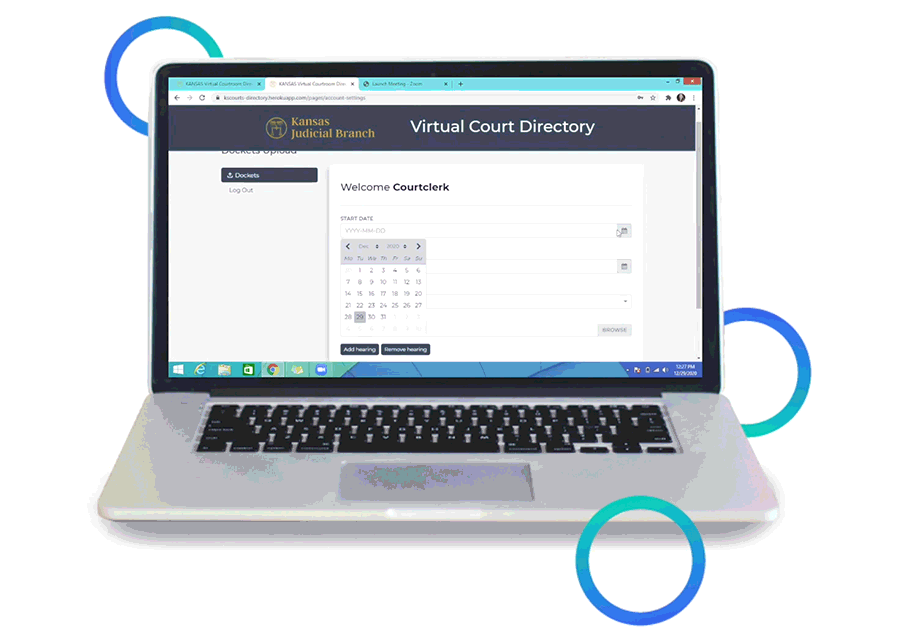 Real Time Updates & Live Notifications
Never miss a hearing. Not only can users view which courtroom channel is live, but they can subscribe to alerts that will notify them via email.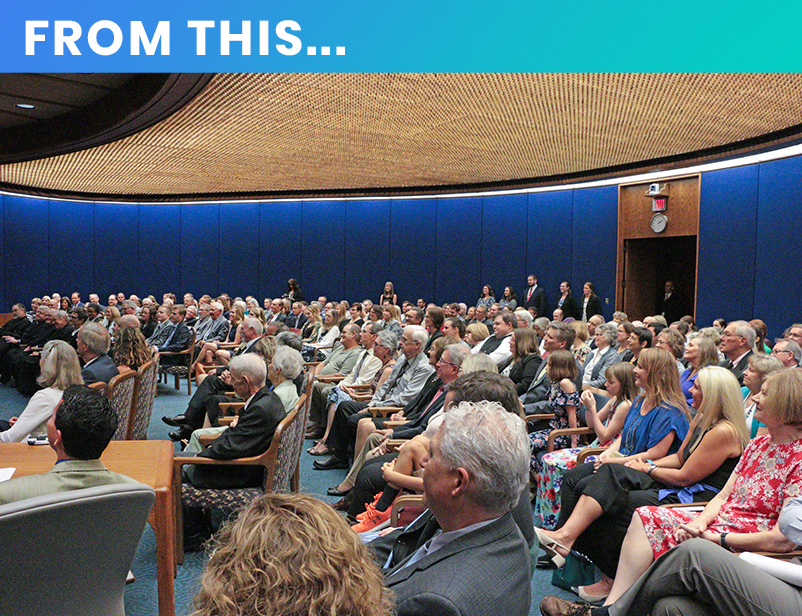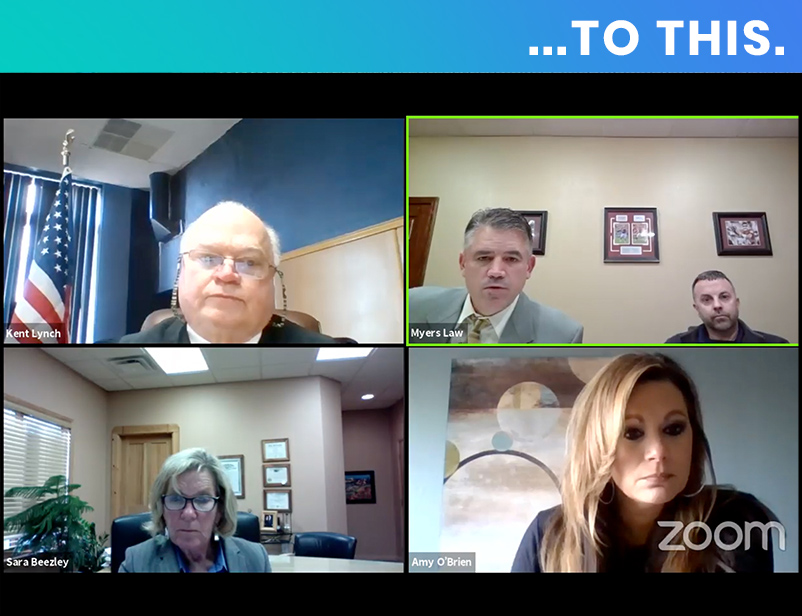 "Virtual Courtroom Directory is dedicated to enhancing the online judicial experience for citizens and courtroom professionals."
Currently Utilized by Kansas Supreme Court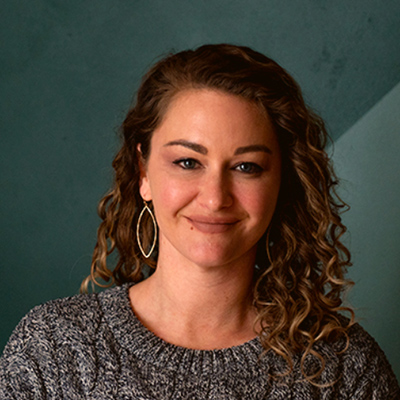 ALYSHA DAICY | PRODUCT MANAGER
"Combined with a quick and seamless on-boarding process, we offer efficient product education and training for Administrative Offices managing Courts of all sizes."
Schedule a 15 minute demo with a Virtual Courtroom Directory Representative to see the full product in action and answer any questions you may have. We are here to help!